Belize is known for being a bit laid back. So, it doesn't find its way into world news every day, or every week for that matter. But, there are some fascinating facts and history about the country. In fact, some of its makeup may be the reason it is such an easy going nation. Here are some "Did You Know?" tidbits:
–Did you know that the Ruta Maya canoe race on the Macal and Belize Rivers is the longest race of its kind in Central America? For 17 years, professional and amateur teams of men and women have competed for the crown of this 170-mile paddle, starting in San Ignacio and ending in Belize City. The race, held in March, is complemented by celebrations in recognition of the importance of these winding water routes to the trade and transport of the ancient Mayans.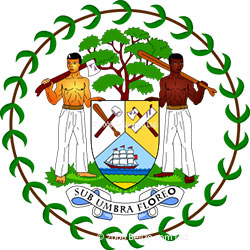 –Did you know that the Mesoamerican Reef is the second longest barrier reef in the world, next to Australia's Great Barrier Reef? The reef touches the coasts of four countries: Mexico, Belize, Guatemala and Honduras. At nearly 700 miles long, it is the largest barrier reef in the Western Hemisphere.
–While on the topic of reefs, did you know that the largest fish (non-mammal) in the sea, the whale shark that routinely fins off the coast of Belize, also migrates all the way south to the Great Barrier Reef?
–Did you know that one of the oldest continuously occupied Mayan sites is found in Belize? Lamanai, which is ancient Mayan for submerged crocodile, was inhabited for about 3,000 years, until the Spanish arrived in the 1500s. At one time its population exceeded 50,000. It thrived from about 1500 BC to 1680 AD.
–Did you know there were more than 1 million inhabitants of Belize during the Classic Period of the Mayan culture? Quite a few more people than the approximately 220,000 of today.
–The largest parrot in the world, the scarlet macaw, can eat toxic fruits and nuts that can kill other animals in Belize's tropical rainforest. Scientists believe its digestive tract is so resilient because of the clay it also consumes, neutralizing the poisons.
Sources
http://www.worldwildlife.org/places/mesoamerican-reef
http://www.belize.com/la-ruta-maya-belize-canoe-race
http://ambergriscaye.com/pages/town/factsbze.html
http://animals.nationalgeographic.com/animals/fish/whale-shark/
http://www.rainforest-alliance.org/kids/species-profiles/macaw