Like a flotilla across the Caribbean, the celebrations don't terminate at Independence Day in Belize as the calendar year approaches its final port of call. A land of cultural diasporas, Belize and its Latin American ancestries, originally landing here in search of a sanctuary from exploitation and violence, will soon celebrate Pan-American Day.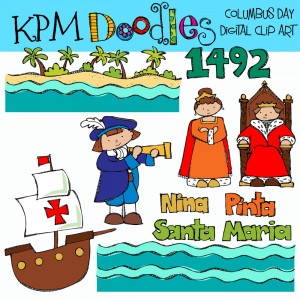 The national holiday, also known as Columbus Day and Dia de la Raza, is a time to honor and fete what originally fomented cultural clashes and wars—the multiple landings of Spanish ships by Christopher Columbus in Central America and the West Indies. In Belize and Mexico's Yucatan, what was initially a disruptive force has morphed over the last five centuries into a time of all cultures revelling in their relatively peaceful coexistence for not just one day (October 12) but for an entire weekend and into the week following Pan-American Day. In fact, it is a bank and federal holiday in Belize.
The nucleus of celebrations can be found in the Mestizo, Spanish and Latino communities, especially those in northern and inland Belize: the Corozal, Orange Walk and Cayo regions where the streets and nightclubs vibrate with music, dances and revelry into the wee hours of the morning. Many choose to hop over the border and into the Yucatan of Mexico where cities such as Chetumal and Cancun explode with activities over the long weekend.
Not to miss the maritime implications of the original European landings here, Corozal holds its annual Corozal Bay Regatta, in conjunction with the Belize Sailing Association, on October 12. The regatta sails from Miami Beach on the sound end of the bay to the municipal pier near the House of Culture on the north end of the bay. An all-day food, art and music festival coincide with the regatta in Corozal Town.
However, it is not just a regional celebration. The entire melting pot of Belize, south to north, takes time out to hail a "salud" to the Mestizos, Yucatec Maya and Hispanics in general who have contributed so richly to Belize's cultural mix by bringing the Roman Catholic religion, the Spanish language, Spanish cuisine and agricultural industries such as sugar farming to a land once riddled by colonial suitors from Europe so many centuries ago.
Call it Columbus Day if you are an Anglo expat, Dia de la Raza if you are Latin American, or Pan-American Day if you are just an all-around Belizean of Creole, Garifuna, Mennonite, Mideastern, Asian or other culture. No matter its title, it is a time for all Belizeans to honor what everyone's heritage has contributed to the country's foundation and its peaceful coexistence.
Sources
http://www.absolutebelize.com/abs-guide/fiesta/october-pan-american-day/
http://www.sanpedrosun.com/old/98-391.html
http://belize-travel-blog.chaacreek.com/2011/10/columbus-day-or-pan-american-day-it%E2%80%99s-a-good-day-to-be-in-belize/