If you are visiting Belize for the first time, one of the first stops you will make after leaving the airport—or even while at the airport for that matter—will be for a bottle of water. The sub-tropical heat and humidity will propel you to the nearest store or shop with refrigerated beverages.
While at the store counter, you will surely see clear bags of chips without a "Cheetos," "Fritos," or "Doritos" logo. In fact, there will be no logo at all and one of the varieties will be yellowish with brown edges (plantain chips) while the other will be basically white or the color of the inside of a potato with brown edges (cassava chips).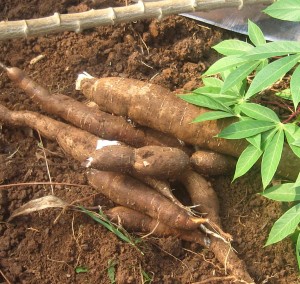 It is the latter, cassava chips, which are bound to riddle your newcomer's brain, unless you have done some pre-visit homework on the country of Belize. Your most likely question will be: What is a cassava?
If you've traveled to other tropical or subtropical destinations, you may have heard of yucca or manioc. They are the same plant and they are processed for eating in similar fashion.
Cassava chips—quite tasty if you are any kind of chip lover, by the way—are probably the most processed form of this ancient plant, stretching back almost 10,000 years as a food source. You are bound to find it in cultural or ethnic cuisine up and down the Belize coast as a result of the Garifuna populations that predominantly inhabit the coastline.
Usually, it is the U.S. and European holiday season (November through December) in which the Garifuna people go bonkers with cassava, partly because Garifuna Settlement Day falls on November 19 in Belize. This celebrates the landing of Garifuna (aka Garinagu) early in the 19th century. Throughout the rest of the year, the Garifuna celebrate with traditional cuisine, not to mention rituals and dances, such as the dugu and joncunu.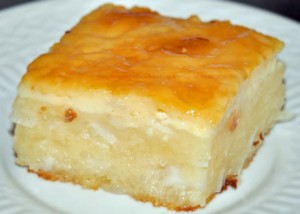 Cassava is used as a flour in breads and pastries, a mush in cakes or fries, and even as an alcoholic beverage (though very foul tasting and in need of a sweet mixer such as fresh orange, pineapple or sour-sop juice). Ancient civilizations coveted its fertility and general internal health values as an imbibement. The Garifuna of today also tout those benefits.
In non-tropical geographic zones, the most common cassava-based product in a store is tapioca, used to thicken liquid foods or jellies.
Processing cassava is not a task for the novice. Cassava comes from a tube, similar to other tubers like sweet potatoes, but part of its content is poisonous and must therefore be squeezed out of the tube. The linamarin—which effectively kills any herbivore that eats the raw plant—is expunged through the process of grating, washing the pulp and then squeezing out the toxic liquid.
What is not squeezed out is greatly comprised of starch. In fact, the cassava is the richest source of starch to be found in a food—10 times more than the starch to be found in corn and double the amount in potatoes. About a third of the dry weight of a cassava tube consists of starch.
If you are looking to store a lot of calories, of course to be burned off by the all the activities and travel you enjoy during your stay in Belize, then foods derived from the cassava tube are your go-to source. However, though cassava hosts many healthy vitamins and minerals, it is bare of any proteins.
As you might expect from a tropical plant, cassava contains healing or medicinal properties. Its leaves expedite blood clotting while its starch can be integrated with rum to remedy a variety of skin ailments, especially in the case of children.
Natives of Belize also use the plant to alleviate fevers, chills and as mentioned, treat infertility in women. It also relieves sore muscles and serves as a great substitute in breads and pastries for the gluten intolerant.
Moreover, in its chip form, it is free of a logo and the many artificial additives associated with popular logos or snacks. After trying it as a chip, visit one of the local eateries around the traditional Garifuna communities—Dangriga, Seine Bight, Punta Gorda, Hopkins or Barranco (near Punta Gorda). You are sure to find some cassava-sourced delights, especially during the holiday season.
Sources:
http://www.sacredearth.com/ethnobotany/plantprofiles/cassava.php
http://latinfood.about.com/od/plantains-roots-tubers/p/Cassava.htm