Even though Belize, at its widest point of 68 miles (roughly 40 kilometers), represents less than 0.003 percent of Earth's circumference, a visitor is very likely to find a demographic spectrum that covers much of the nearly 25,000 miles that circle the globe.
It is no mystery why Belize recently won two World Travel Awards at ceremonies held in Bogota, Colombia. Its beaches and preserves fetch visitors from every corner of the world. One can plop down in a hammock on Laughing Bird Caye, on a barstool in Placencia, or a lounge chair poolside on Ambergris Caye and find conversation with people from a dozen different countries within an afternoon.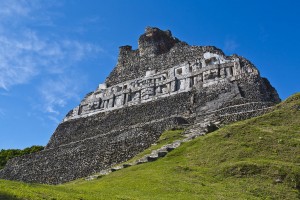 Tourism is the mother lode of Belize's economy and, to those who live outside its azure boundaries, its identity. Whether from Switzerland, Australia, Canada, China, India, Kuwait, Korea or South Africa, visitors travel or move to Belize because word gets around about its features: a laid-back pace, lush tropical rainforests, ancient ruins, exotic wildlife, an endless blue sea and general friendliness.
The two Belize destinations to win World Travel Awards, given to top destinations in Mexico and Central America, were Ambergris Caye and Placencia, a credit to the Belize Tourism Board's efforts to get the word out and help preserve the natural wonders that draw people to the country. Nominated for other World Travel Awards were the Bladen Nature Reserve and the Belize Tourism Board itself.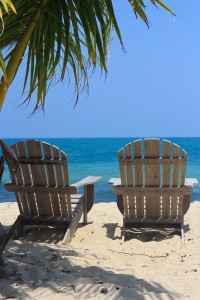 Ambergris won the leading destination overall while Placencia won the leading beach destination award. The World Travel Awards Commission reaches out to nearly 3,000 media outlets and tourism industry poobahs to spend six months each year assessing the most liked destinations in Central and South America. A short list is distributed to tourism industry officials and consumers then vote to come up with the finalists.
No matter its size, it is the sand, the blue, the easy lifestyle and its natural abundance that bring Belize a circumference of recognition among tourists that wraps around the world.
Source:
http://www.breakingbelizenews.com/2015/10/11/belize-collects-2015-world-travel-awards/?utm_source=Breaking+Belize+News+Subscribers&utm_medium=email&utm_campaign=b4759230b8-RSS_EMAIL_CAMPAIGN&utm_term=0_70933117fe-b4759230b8-192723429