It is easy to act like a kid in a candy store once oil comes gushing into a nation's economy. But, a young nation such as Belize—only four years older than the actress Keira Knightley—has so far managed to wisely appropriate and assess its assets after all the dust settles.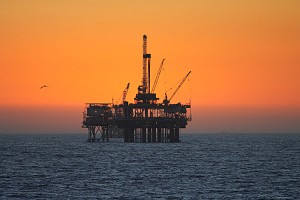 Tourism, like a little voice of conscience resting on the shoulder, usually provides the check to wanton development, whether it is resource extraction or dredging new cruise ship ports. Case in point: In 2013 the courts threw out a host of new licenses and permits for oil exploration that the government had previously granted.
But the temptation is always present to young, and sometimes, even older nations.
It is a ball that continues to bounce back and forth because of the dearth of jobs for native Belizeans and the need for better infrastructure, whether it is health, communications or transportation related. But, the biggest ball or asset Belize currently possesses is tourism, accountable either directly or indirectly for well over 50 percent of the nation's economy. Some say it is closer to 70 percent.
If Belize loses its natural luster—such as the health of the second largest coral reef in the world, not to mention its subtropical rainforests and their signature species, scarlet macaws, red-eyed tree frogs and the jaguar—then it loses its appeal to the type of tourist that now frequents Belize.
After discovery of land-bound oil reserves in the Cayo District, the more vast potential of aquatic oil is now on the navigational charts of those at the helm of the Belize government, which issued this past May a draft of new regulations allowing oil rig exploration in more than 90 percent of the coral-reefed Caribbean.
So far, the grace of an environmental consciousness among not only the businesses that make money off tourism, but the very populace of Belize, has been able to keep the government's hand out of the cookie jar that is offshore oil. A 2012 "people's referendum" conducted by Oceana, an organization whose purpose is to preserve coral reefs, showed that 96 percent of 30,000 Belizeans polled were opposed to offshore drilling and exploration.
The Mesoamerican Reef's status as a World Heritage site augments the general aversion to oil exploration by the people of Belize.
As oil prices currently drop because of new and continuing production in places such as the U.S., Canada, Iraq and Russia, tourism's appeal as a safe, tried-and-true asset should remain, for now, coddled in the hands of this child called Belize.
Sources:

http://www.nytimes.com/interactive/2015/business/energy-environment/oil-prices.html

http://www.theguardian.com/world/2015/may/10/belize-offshore-drilling-great-blue-hole

http://news.mongabay.com/2015/05/offshore-drilling-proposed-in-belizes-spectacular-marine-areas

http://belizean.com/belize-supreme-court-belize-gov-offshore-oil-contracts-null-and-void-1592

http://www.belize.com/oil-exploration-in-belize