Time is not always of the essence, especially in Belize. For an expat or anyone deciding to stay in Belize for an extended period, time is one of the most noticeable differences from any previous habitation.
On the factual side, time in Belize does not jump ahead or behind an hour at a particular point on the calendar, as it does in almost all the United States, most of Europe and much of Latin America. It is basically on Central Standard Time throughout each year. Generally, the sun rises between 5 and 6 am to set between 5 and 6 pm, every day of every year.
On the sentient and perhaps intangible side, time does not "fly by," as the saying goes. One has to be in Belize for an extended time to sense that there really is such thing as "Belizean time," a term often used by expats and even natives of the country. A year passes much more slowly on Belizean time, but one will never know its impalpability until he or she actually stays in Belize for several months or years.
The sun is your alarm clock in the morning and the stars are what tuck you in at night. Your melatonin, the hormone that makes you drowsy when it is dark, is unaltered. It is on cue. It is probably what makes Belizean time travel in baby steps rather than the whisk, bam, boom inherent in busier industrial worlds. It is consistent and it consists of 12 hours to get your business done, 12 hours to appreciate what you have done (even more appreciatively, what you have not done) and, yes, rest on your laurels. It is not such a bad thing.
There is definitely no such thing as a 24-7 in Belize. So, if you are hooked on convenience store hot dogs, discount cases of PBR or a pack of smokes in the wee hours, you might best rise and sleep where you are at rather than come to Belize. There are no Starbucks, no Wal-Marts, no 7-Elevens, not even taiken sushi (just enjoy the freshly-caught snapper or grouper on your Belizean plate).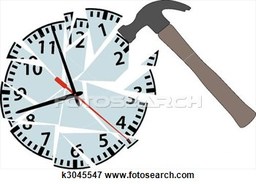 Seven best guesses as to why time seems slow in Belize:
People usually deal with people one at a time. Collegially, you are spoken "to" rather than "at," unless is it someone asking you for money or caught up in anger, "vexed" as many natives would put it. People most typically welcome you, no matter your background, race, physical appearance or social stature. As in all of life, there are always exceptions. They just seem fewer in Belize.
The circadian nature of time, as alluded above, stays constant. What nurtures the biological clock nurtures the disposition so that such aberrations as multi-tasking, abbreviated speaking in text or IM, watching the clock, scheduling social events between job duties and never taking eye or ear off the mobile device are all kept at bay.
The outdoors is all around you in all of its wondrous sounds, colors and beauty. The lapping of the sea and soughing of palms in the wind displace the hum of a freeway, the cantilevered cranes lurking above the next condo and the rat-tat-tat of hydraulic, mechanical remedies to vacant land or broken mains. Breathing in the beauty of Belize itself has been known to make the clock stand still.
A Mayan cultural foundation dating back more than two millennia lends a view to how people built their civilizations one methodical step at a time regardless of a clock, sundial, moons, decrees or sunsets.
Presidential candidates don't begin their campaigns two years before the election and a freeway is as absent as a Saab or Lexus dealership.
Belize is like a toddler when it comes to the age of a country (born in 1981), and as we all know from once being a kid, time seems to stand still when one is 4, 5, 6, 10 or even 14 years old.
There is time to think, ruminate, cry, laugh, talk it out, and most importantly, do nothing at all.
So, give the Belizean clock a try. Your mind and soul will undoubtedly be none the worse for it.
Sources:
http://www.nigms.nih.gov/Education/Pages/Factsheet_CircadianRhythms.aspx
http://www.belizefirst.com/right.html