Belize bursts with wildlife. So much so that a person visiting a couple weeks or even living a couple years in Belize is not likely to see 10 percent of the fauna that soar above, splash about, slither, climb or weave with stealth beneath the jungle flora.
Unless one is very lucky, it takes a lot of time and some travel throughout the country to get an eye full of the fascinating sub-tropic wildlife seen in National Geographic, Nature, Science, guidebooks or other travel publications.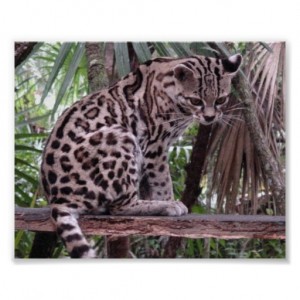 A quick fix for the visitor, new resident or snowbird from the north is a visit to the one-stop wildlife shop that sometimes gets overlooked by more publicized destinations in Belize. The Belize Zoo and Tropical Education Center is not too different than wandering through the wilds of the jungle.
Unlike a lot of zoos in the urban jungles of North America, Europe, or Asia, the Belize Zoo is not overwrought with cement, shelters, buildings or concession stands. Trails, now wheelchair accessible thanks to gracious donors, wind through natural vegetation and lead to birthing crocodiles, birds ranging from the jabiru stork to the toucan, the national animal called a mountain cow (technically known as the tapir), the otherwise almost-never-seen jaguar, its five other cat cousins, peccaries (called warries in Belize), spider monkeys, coatimundis, white-tailed deer, a Harpy eagle and boa constrictor to name just a handful of its residents.
Born in 1983 to give animals used in filmmaking a home in the rainforest, the "Best Little Zoo in the World" sits on nearly 30 acres in Belize's savannah terrain and hosts 45 native species, more than 150 animals and frequent educational tours for children and the public. Founded, loved and cared for by  Sharon Matola, an American circus employee who came to Belize with a film crew and decided to stay with some of the animals used in the film production, the zoo participates in various conservation and animal rescue missions throughout the country.
Matola (aka 'The Zoo Lady') is well known for her passionate commitment to conservation, some of it chronicled in the book, Last Flight of the Scarlet Macaw: One Woman's Fight to Save the World's Most Beautiful Bird, by Bruce Barcott.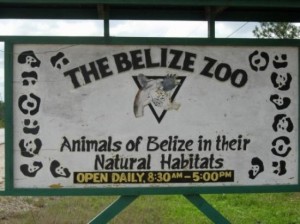 The zoo is conveniently tucked between Belmopan and Belize City at milepost 29 along the Western Highway, an easy stop of one to two hours to view the animals as one is heading to other destinations. Accepting admission from 8:30 am to 4:15 pm for daytime visitors, the zoo also houses a jungle lodge that offers some overnight accommodations if one wishes to take a group to the zoo or imbibe in an educational program there.
Parking is easy, a small play area exists for children and there are picnic tables for those bringing a snack. By the way, wear good walking shoes, bring some insect repellent (especially for early and late in the day), and plenty of water, which is usually the case for any outing in the wilds of Belize.
To learn more about nature's little gem in Belize, visit www.belizezoo.org.
Sources:
www.belizezoo.org
http://www.fodors.com
Insight Guides: Belize