There are many ways to see and indulge in Belize's abundant beauty, whether below its jungle canopy or amidst its hundreds of shimmering diamonds on the sea, the cayes (pronounced "keys" in Belize).
Most first-time visitors to Belize diligently course through their Lonely Planet, Fodor's, Frommer's or Rough Guide before stepping onto the plane taking them to the country of many cultures, many ecosystems, many smiles and very few lines or traffic snarls (unless one is navigating the urban wild of Belize City by vehicle).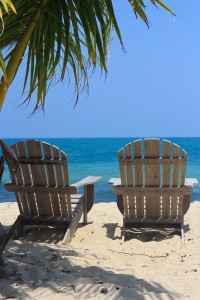 As titillating as guidebooks can be when read just prior to adventures to other lands, they can infect the traveller with a bad case of indecision about what to do and what to bring. To avoid a head spin once landing on this otherwise sleepy nation, and luggage full of everything from citronella candles to cartons of soymilk, here are some tips for the first-timer whose bring-along list is longer than a jabiru.
No.1: It will be hot or it wouldn't be called the sub-tropics. But it doesn't mean long pants or long-sleeved shirts should be left home. If fly fishing off a caye or walking a jungle or shoreline on one of the occasional windless days, light but full clothing can make one's stay in Belize much less itchy from the invisible airborne piranhas known as sand fleas or sand flies, not to mention much less sunburned.
No. 2: Speaking of sun, there is a lot of it in Belize. You can likely count on two hands how many days go completely without it in a year. If there is one word to remember in the English speaking country when it comes to beating the heat, it is "palapa." Find the palapas and you will see why AC is just not a common term in the Belizean lexicon. Thatch-roofed, open-air gondolas, with nothing but sand as a floor and the Caribbean Sea as a doorstep, are all one needs in the slightest of sea wind to read 200 pages of a favorite novel in repose on a lounger. When you look up, it might already be Easter, which by the way, is a time you don't want to be on Belize's buses. It is probably the holiday of greatest magnitude for native travel in the country.
No. 3: Despite the island's justified accolades, keep in mind that Belize is not just Ambergris Caye. Test the waters of 'Lesser Belize' to find out that less really is more. Sometimes referred to as 'the caye with AC,' Ambergris is nice, but there are jewels to the south not to be missed. Southwater, the more rustic Tobacco, Turneffe, Glover's, Snake and Sapodilla cayes are among them. Not too far from Ambergris is the more intimate atmosphere of Caye Caulker, which doesn't necessarily require a golf cart to traverse and leads to most of the same jewels of the sea that can be accessed from Ambergris.
No. 4: Mayan art and handcrafts are  truly something worth bringing home, but don't buy for fear of never seeing another opportunity after the first merchant places his or her alluring handiwork on their handmade quilt in the sand. These intrepid roadside marathoners course the width and length of Belize in the hundreds. You will likely hear "want to buy?" a hundred times. Window shop beforehand so that you bring home what you really want to bring home, unless you are just an impulsive buyer. After all, this laid-back country is all about  impulse if nothing else.
No. 5: Places not to hang your beach towel but to know about for official or social and medical services: Belize City and Belmopan, the largest city of Belize and the capital, respectively.
No. 6: It's easy to be seduced by the Caribbean Sea and hang your towel there the entire time, but to do so is to cheat yourself. Go west to the Cayo District or south to Toledo to find inland cultures and some of the freshest, finest produce in Mesoamerica. Moreover, the restaurants of Cayo's San Ignacio host some of the finest, multi-ethnic cuisine in Belize.
No. 7: Don't burden your payload with golf clubs, though there are some intriguing links here. Bring your perfect-fitting, comfy snorkel gear instead. If you really want to golf, find a skipper to boat you to the spectacular challenge of the Chapel Caye course, where you can always rent clubs. (Latest news flash: A private course dubbed Panther Golf Club is being developed on the north end of Placencia Peninsula.)
No. 8: And, speaking of Placencia, put it on your four or five must-visits while in Belize. Small, and getting more clustered all the time, it refuses to relinquish its charm and happiness to any outside force that flirts with the notion of changing the scene. Though at the end of the 24-mile-long peninsula, you can't get stuck there, unless by choice. There are as many tour guides and launching points to fetching destinations as any other tourist hub in the country.
No. 9: If driving, avoid what is known as the Coastal Highway, which intersects the Western Highway between Belmopan and Belize City, even if the sign at its juncture points the way to your desired destination. The road is so bad that auto rental agencies demand that you not drive their vehicles on it.
No. 10: Don't know what a jabiru is? Don't feel alone. One reason for its low profile is that there just aren't that many around and they fly north from Belize with the first rains in July. Standing 5 feet tall with a wingspan of 8 feet, this endangered stork is said to be more populous in Belize than anywhere else in Central America. The best and most likelyonly place for a visitor to see this feathered Tim Duncan with a foot-long beak is the Belize Zoo just west of Belize City. So, put the zoo right next to Placencia on Lesser Belize must-sees.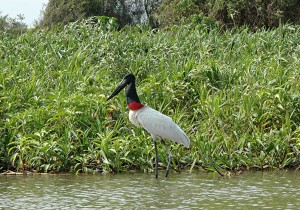 Sources:
http://internationalliving.com/2013/05/the-five-places-everyone-should-visit-in-belize
http://www.belizezoo.org/birds/jabiru.html
http://www.tripadvisor.com